Our Vision:  To inspire excellence and innovation in the Methacton School District.
Our Mission:  To provide supplemental funding for innovative educational programs and initiatives to enrich student learning.
The Methacton Education Foundation, organized in 2009, is an independent, 501(c)(3) nonprofit based upon the philosophy that public education can be
endowed through a broad-based system of community support, thus providing another avenue for enhancing and augmenting educational opportunities in the Methacton School District.
The paradigm of public school funding has shifted.  Public schools can no longer solely rely on traditional funding sources such as taxes or state and federal aid.  In order to survive this shift, we must work together with philanthropic individuals, corporations, and institutions to provide the Methacton School District with resources and opportunities to succeed. 
We believe that if we work together we can CLIMB HIGHER.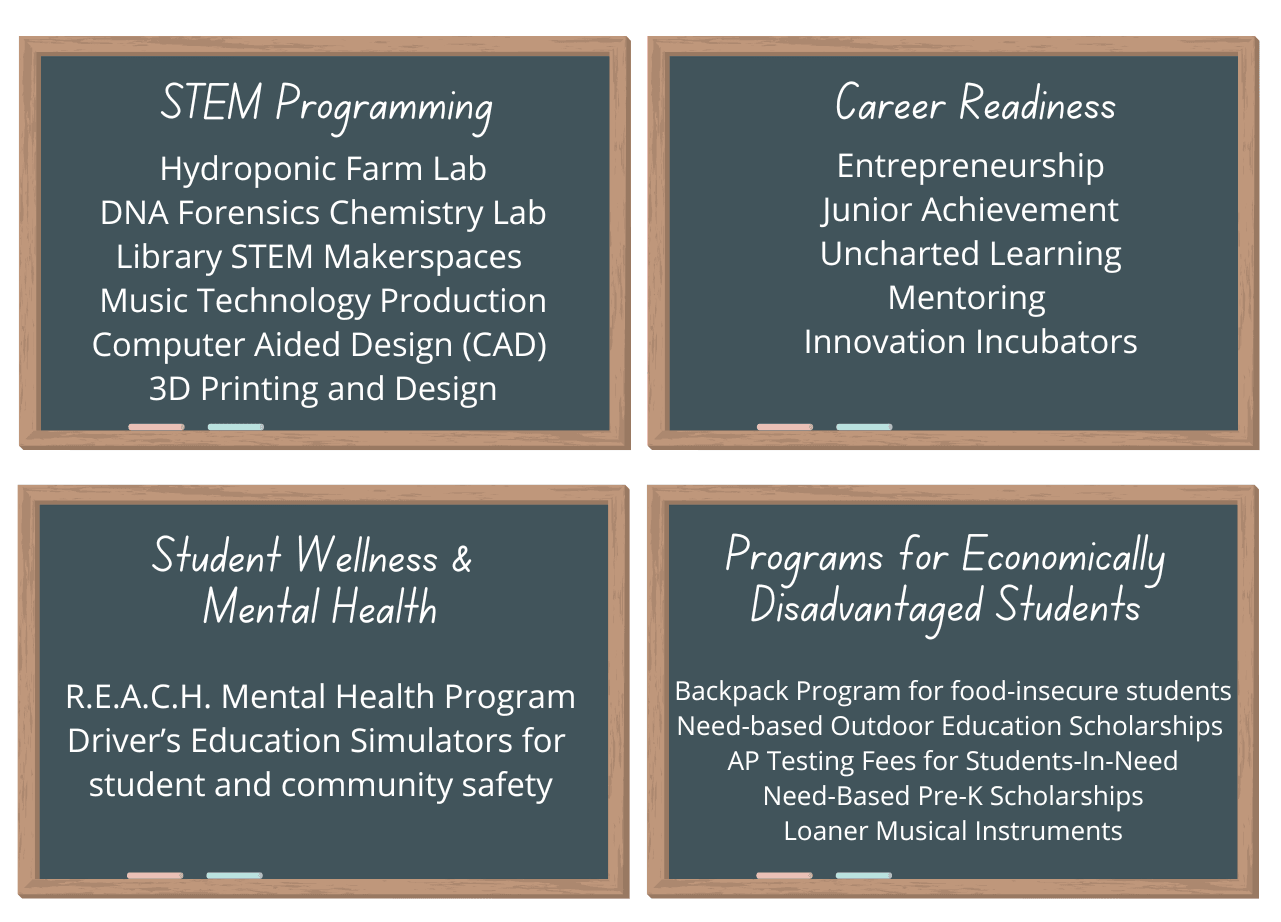 Through funding, we fuel creative and innovative programs. Primary focus areas include, but are not limited to:
STEM (Science, Technology, Engineering, and Math)
Programs that Benefit Economically Disadvantaged Students
Career Readiness
Student Wellness
While the Methacton Education Foundation continues to support Methacton students across a broad scope of programs, the 4  above areas are our primary focus.