Grants Awarded by year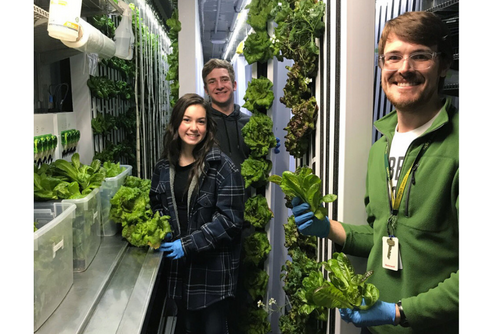 2021-2022 Grants Awards
$46,105 STEM Innovation Laboratories

MHS Hydroponic Farm & Forensic Labs
Windy Hill Farm is a vertical hydroponic farm that thrives inside an insulated, custom-built shipping container. The core science curriculum is supplemented with hands-on experience in agriculture, sustainability, biology, hydroponics, physics, and organic chemistry. Students participate in planning, research, farming, and distribution. This lab will also help a future generation learn about sustainability. It will empower students, allow them to take responsibility for their actions, and contribute to their vision for a sustainable future. It enables them to develop knowledge, skills, values, and motivations for action, allowing them to maintain the well-being of their community and the planet.
The Forensic Lab is elevating Methacton's Chemistry program with a Forensics Lab featuring DNA Electrophoresis, Fingerprint & Handwriting Analysis, Trace & Residue Analysis, and FTIR Spectrometer to analyze counterfeit printing.

$10,800 Dual Enrollment Program

Methacton High School is working with Brandywine Virtual Academy (BVA) and Harrisburg Area Community College (HACC) to offer students the opportunity to take dual enrollment courses in which they earn college credit. These courses will be asynchronous. The options for academic subjects include Microeconomics, Macroeconomics, Elementary Chinese, and Foundations of PK-4 Education.

$21,000 Proud Artists

Every student at Arcola Intermediate School will engage with the innovative technology necessary to redefine previously inconceivable art tasks. By pairing iPad Pros and various art-based applications, primarily Procreate, students can experiment and use artistic media that would not otherwise be possible in a middle school art classroom. Students will also grow in their confidence as they explore the iPad's power of endless revision and change. Engaging in STEM education will enrich students' skills in innovative technology and other 21st-century skills that can be applied both in the art classroom and beyond. The iPad Pros' countless abilities to our student artists will inspire excellence and creativity.

$ 6,749 DLSR cameras

The entire High School Student body is impacted by the decision to add 15 cameras to the photography classrooms. The cameras are used to take photos in the Yearbook of the entire school, and the images are published in the School's Methactonian for everyone to purchase. In addition, the purchase enables two class sets of cameras to function simultaneously so that students and faculty no longer have to share supplies. The new cameras will also replace outdated technology that is not working efficiently.

$8,000 Lego STEM Grant

This a for the 6th-grade Technology Education program. 30 LEGO Mindstorm Robot Inventor kits were purchased for students who will be able to get hands-on training building and coding robots. This project develops students' knowledge and valuable skills. Coding boosts problem-solving skills, improves computational thinking, encourages persistence, teaches creativity, helps teach digital literacy, is a career-building skill, and enhances confidence and communication skills.

$4,567 Graphing Calculator

Provide students with graphing calculator loaners while they take classes within the school district. Familiarity and ease with the technology give students a greater chance of passing assessments. Securing access to graphing calculators will yield an enhanced opportunity for students to succeed in higher-level math classes throughout their Methacton career.
2020-2021 Grants Awarded
$11,235.21

Backpack Program for Food Insecure Students

$1,398.93

Flip Classroom - Producing Chemistry Instructional Videos

$90,000.00

REACH: Mental Health Support Program

STEM Innovation Lab: Hydroponic Farm

STEM Innovation Lab: Forensics BioChemistry Lab

$25,000.00

Uncharted Learning Entrepreneurship Business Program

$79,616.30

Pre-K Scholarship Program for Students-in-Need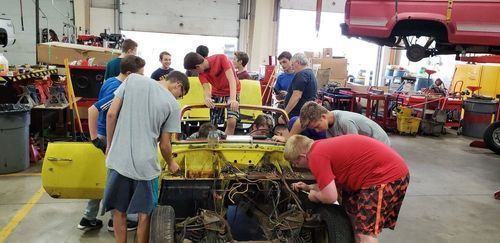 2019-2020 Grant Awards
$23,952.00

Dedicated iPads for Elementary Library STEMakerSpaces

$11,700.00

Outdoor Education - Need-Based Scholarships

$2,212.00

24 Game: Teaching Tool to Sharpen Critical Math Skills

$583.00

Breakout EDU: Game-Based Learning Platform

$3,800.00

DNA Molecular Separation Instructional Lab Kits

$29,460.00

Engineering Laptops for Computer-Aided Design Software

$1,000.00

STEM Lessons in the Library

$8,000.00

PCHF Arcola Philanthropy Club

$23,633.78

Pre-K Scholarships for Students-in-Need

$450.00

Science Faculty Membership Fees for MCSTA

Backpack Program for Students in Need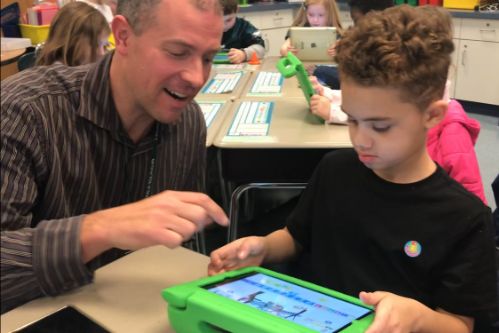 2018-2019 Grant Awards
Programs for Economically Disadvantaged Students

Science Faculty Membership Fees for MCSTA

Scholarships for Economically Disadvantaged Students for Marching Band

College Tour Trip for Economically Disadvantaged Students

$11,010.36

PCHF Grant -Arcola Philanthropy Club

STEM Renovation of Elementary School Libraries

Ukulele Instruction at Skyview

First Grade STEM Tools at Eagleville

$5,045.00

ISTE STEM Conference Registration Fees for Educators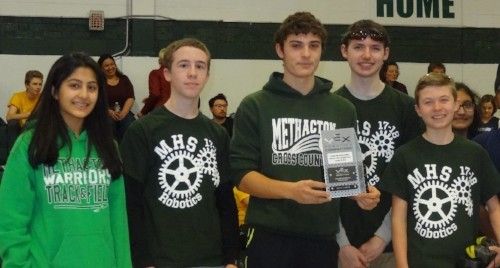 2017-2018 Grant Awards
$2,491.00

AP Testing Fees for Economically Disadvantaged Students

$450.00

Science Faculty Membership Fees for MCSTA

$2,000.00

Loaner Musical Instruments for Economically Disadvantaged Students

$4,775.00

Woodland Video News Production Program

$4,500.00

College Tour Trip for Economically Disadvantaged Students

Loaner Musical Instruments for Economically Disadvantaged Students

$20,155.00

Music Technology Production Course

$15,850.00

Driver's Education Simulator

$10,081.35

Backpack Program for Economically Disadvantaged Students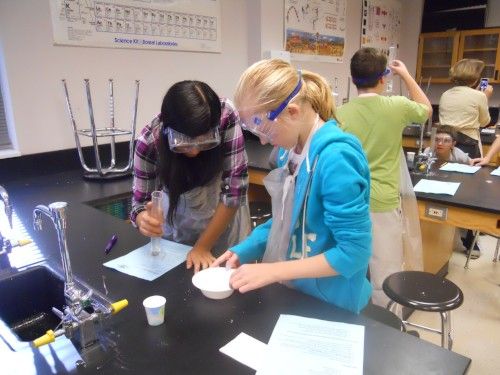 2016-2017 Grant Awards
$450.00

Science Faculty Membership Fees for MCSTA

$2,500.00

Arcola Orchestra and Air Force Strings

$2,500.00

Autistic Support Field Trips

$2,500.00

Poetry Alive School Visit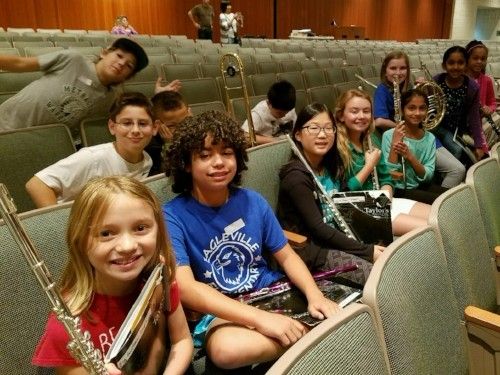 2015-2016 Grant Awards
$1,000.00

National History Bee Competition Trip

$10,500.00

Marching Band Trip to Outback Bowl