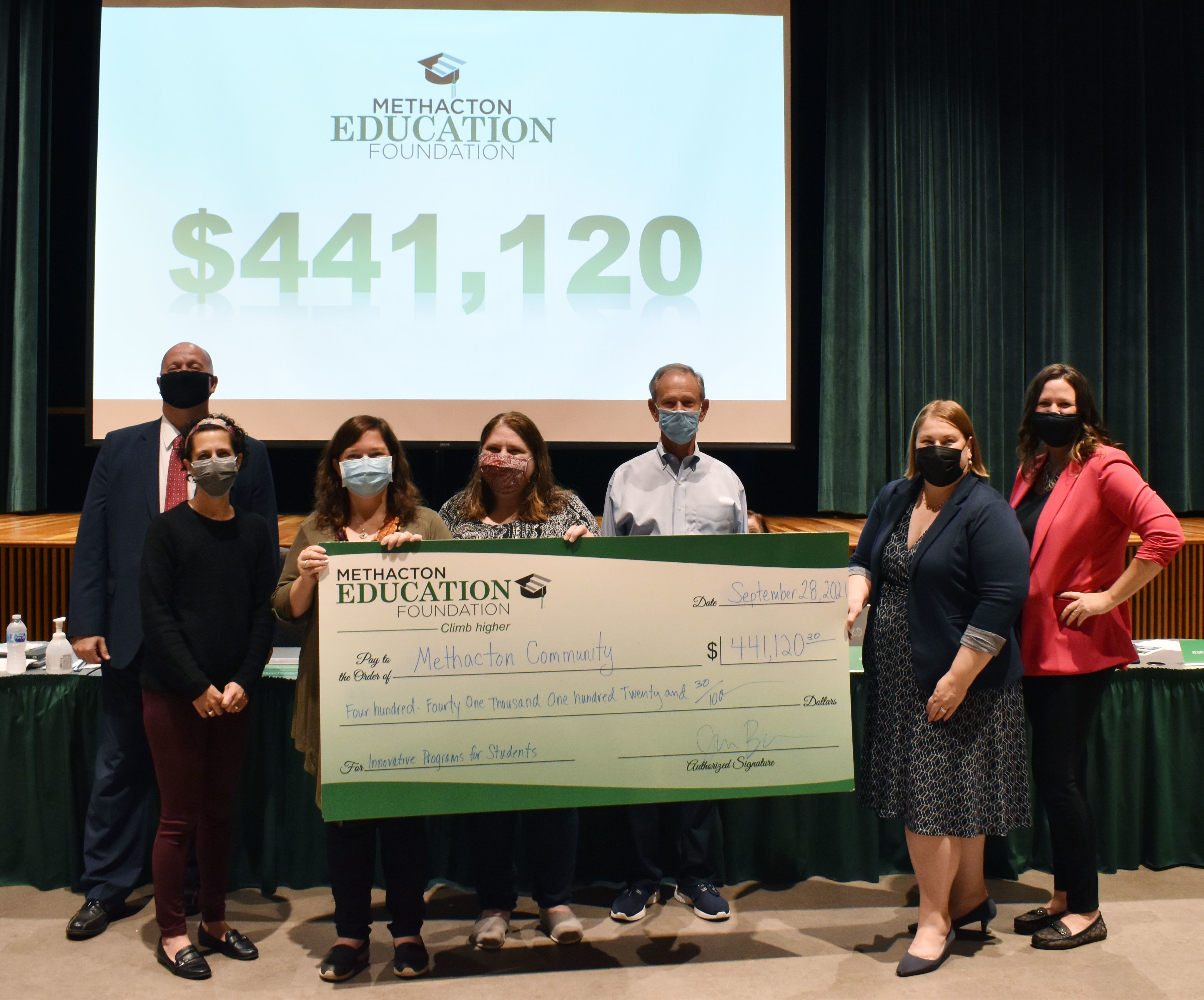 At last night's School Board Meeting the Methacton Education Foundation had the opportunity to present a check for $441,120 in grants awarded last school year. 
Four years ago the Foundation awarded $16,000 in grants. This past school year we awarded $441,120. We are proud of our exponential growth and the impact we have made to support innovative programs for Methacton students.
This check presentation tonight represents the programs the Foundation funded this past school year.  These programs will impact students across Methacton for years to come. 
The 2020-2021 Grant Awards include:
New Hydroponic Farm Lab which was just delivered today
New Forensics Labs at the High School
Mental Health Support like the REACH program
Philanthropy Club at Arcola
STEM Kits in Elementary Schools
Marine Ecosystems in the Elementary Schools
New Entrepreneurship Program from Uncharted Learning
Methacton Backpack Program feeding students-in-need
Pre K Scholarships for Students in Need
The Foundation is able to do all of this great work because of the innovative educators in Methacton who come up with these great programs and the generous donors who help fund them.