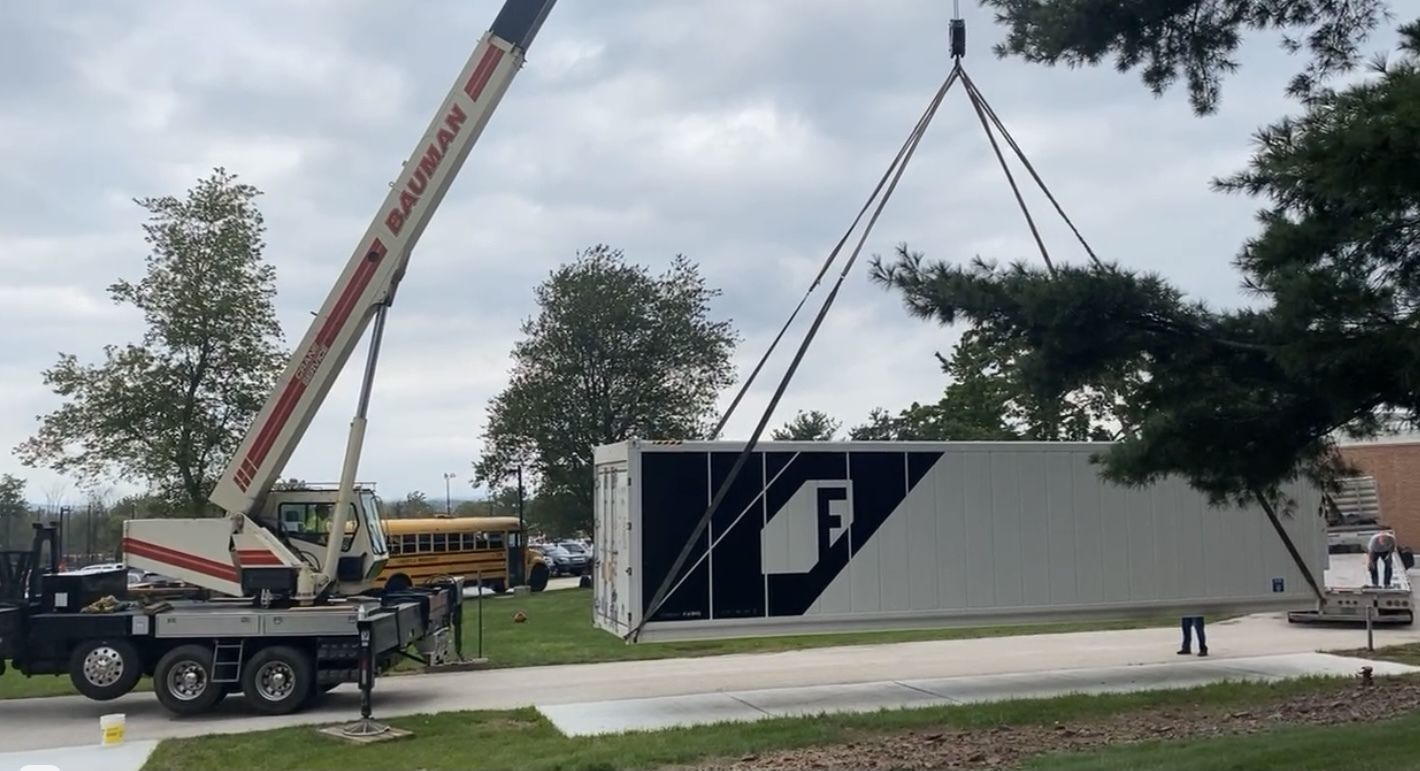 Yesterday Methacton took delivery of our new Hydroponic Farm Lab from Freight Farm by CRANE!   Coined "Farming in a Shipping Crate," this climate-controlled container will house our new lab where students will learn about hydroponic farming, environmental sustainability, and grow produce for Methacton lunch and our local food pantry.
Thanks to our Freight Farm Team: Mr. Savitz, Mr. Walton, and Mrs. Murray for developing the curriculum and bringing this innovative opportunity to our students.  Methacton is the first High School in Pennsylvania to use this state-of-the-art lab.
The Freight Farm Team and a group of students are already getting everything set up and running the first round of experiments before courses are officially available for the 2022-2023 school year.  Watch the video of the delivery on our Facebook Page 
Thanks of course also goes to our generous donors who funded this brand new program for Methacton Students!