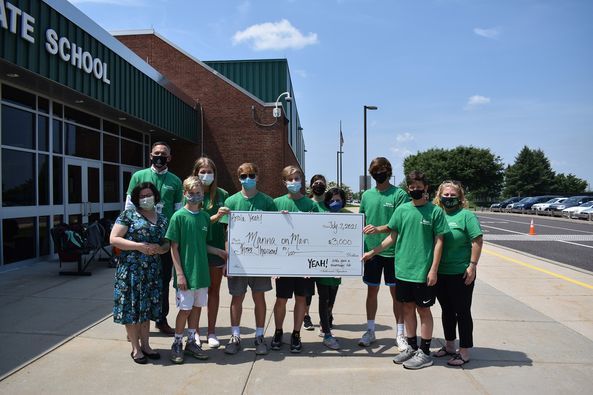 The Foundation is thrilled to partner with the Phoenixville Community Health Foundation whose grant made it possible for our Arcola Philanthropy Club to help food insecure children and children-in-need through Variety Club, Manna on Main Street, and Ronald McDonald House Charities (RMHC)
This invite-only 8th grade club, led by Mr. Mark Mueller and Mrs. Jess Fields, gives Arcola 8th graders the opportunity to learn about philanthropy and the business of giving back to your community.
The Foundation was on hand Monday to see the culmination of their efforts as they presented checks to these 3 amazing nonprofits in our community.
Thank you PCHF and thank you 8th graders!