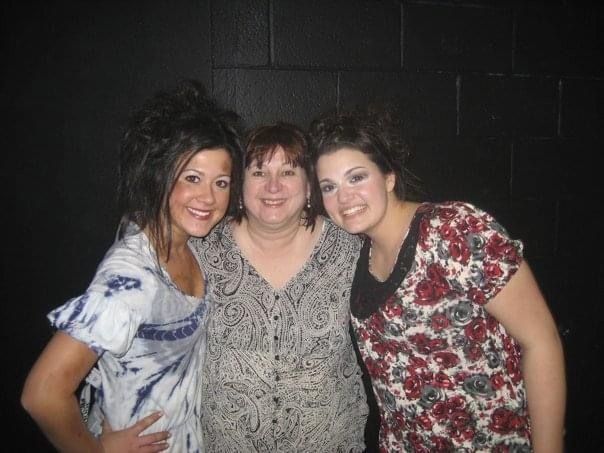 I remember hearing about Ms. Welsh well before I actually had the opportunity to meet her. I remember noticing that it was not just what students said about her in the hallways or around cafeteria tables, it was also how animated and passionate they became when speaking about what they had learned in her AP English class or the innovative direction she was taking the school's musical or play. It was very clear that she was MORE than just a teacher to her students.
On the first day of my junior year AP English class, there stood this jovial woman at her wooden podium with a sweet, high-pitched voice and a joyful laugh. I swear I can still hear her laugh to this day.  Like most high-schoolers, I was shy and uncertain of myself, as well as my academic abilities, but I sat there excited to learn more about this teacher/theater director who enchanted all her students. Ms. Welsh had this way of demanding high-quality work in such a supportive way. That combination encouraged us to do more and be more than we believed we were capable of.  As a result, we were motivated to work harder to impress her, sometimes even more so than we would for our parents or guardians. She became like an inspirational family member to many of us, as she made each of us feel cared for and valued. The part that strikes me now as I reflect back, is that she had this impact on the majority of her students.  How she was able to give that much love and attention to her students, while having a husband, children and grandchildren of her own shows how truly special Ms. Welsh is.  
Being ahead of her time, her AP English classes had a positive impact as she exposed us to topics around diversity and gender-equality. For many of us, that was the first time a class allowed us the true opportunity to utilize a new lens to observe the world around us. I will forever be grateful to Ms. Welsh for exposing us to topics and concerns that we can never "unsee," so that we may use the perspectives gained in her class to lead a life with attention to moral and ethical considerations.
In addition to her class lessons on how to treat others, she also was a teacher of ethics and empathy in other ways. One of my favorites was in the yearly Martin Luther King Day performances that the Women's Performance Group gave at Eagleville Hospital. Instead of just using that as a day off like most students, she encouraged us to use that day to give back to others.  Each time we left that performance, I remember feeling lighter and happier knowing that we made the patients' day a little brighter. In fact, I was so impacted by how Ms. Welsh used art to inspire, educate and uplift others, that I led a similar theater club in college and still hold an appreciation for art that does the same.
Ms. Welsh truly was a special energy during her time at Methacton High School. She was a teacher of empathy and ethics, a visionary, a curator of love for the arts in young souls, and a person who saw our potential well before we did. Thank you, Ms. Welsh, for seeing us, believing in us, and inspiring us to be better people. You will always be a cherished part of our Methacton memories.
Photo: pictured from left to right Miriah Rutledge, Rosemary Welsh, Jule Coppa