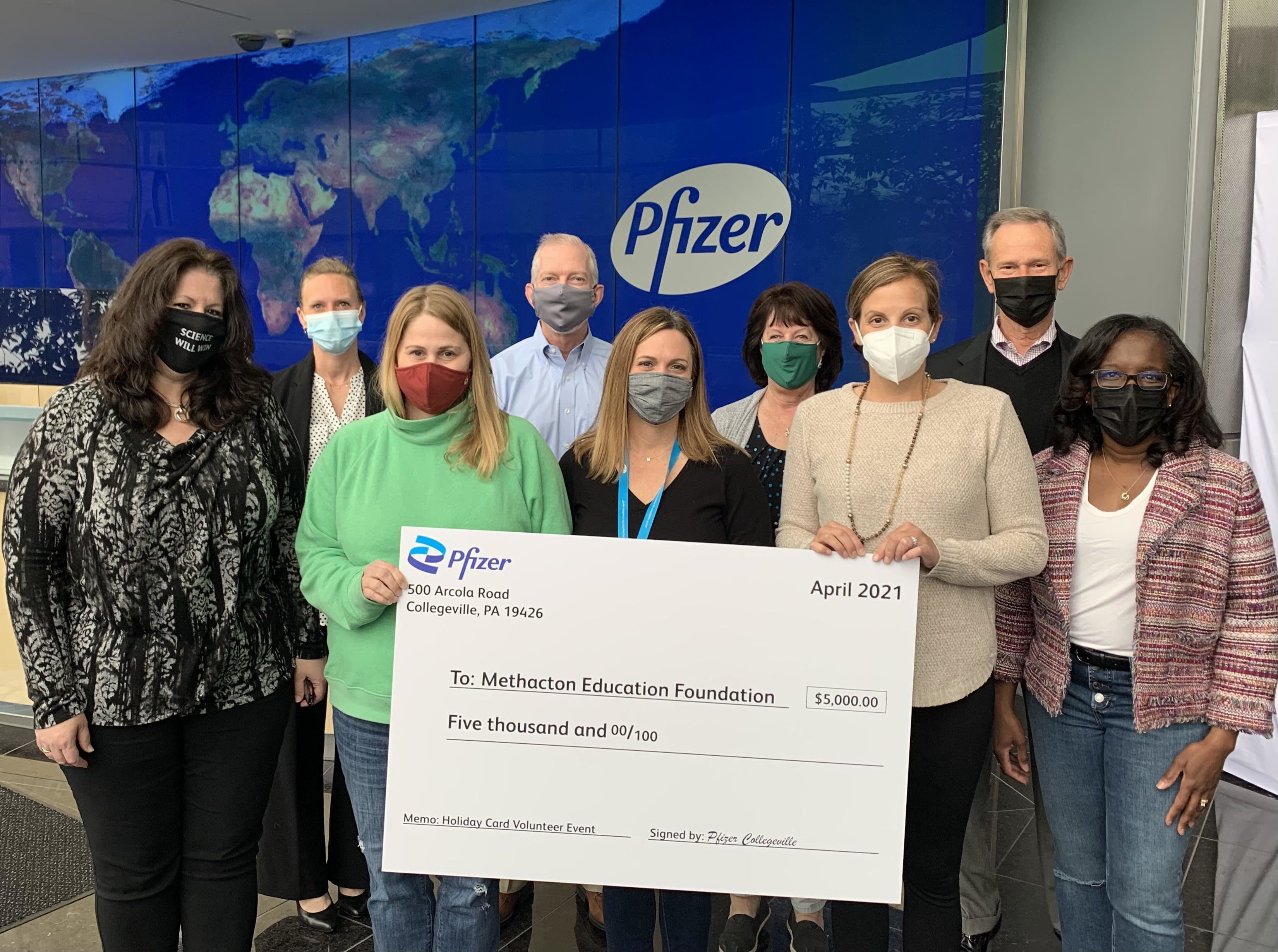 We are incredibly fortunate to have the best partners. Please join us in thanking Pfizer for their generosity and support of Methacton!
This global powerhouse helps on the international stage AND on the local level. Thank you Pfizer for your commitment to education.
We couldn't do this work without you!!
Pictured left to right:
Jennifer Cranmer, Pfizer
Jennifer Cancro, Methacton School Board
Erica Chilson, Pfizer
Gary Gallagher, Methacton Education Foundation
Melissa Bower, Pfizer
Marijane Barbone, Methacton Education Foundation
Rachael Packer, Methacton Education Foundation
Jim Beam, Methacton Education Foundation
Alicia Cadogan, Pfizer