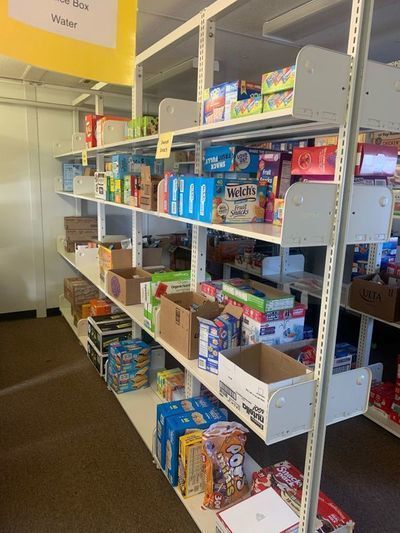 Founded in 2011, the Methacton Backpack Program serves our districts most vulnerable students by providing easy to prepare meals on weekends.  The Foundation has partnered with donors to support the Backpack Program since 2018.  During the pandemic, the Foundation was able to provide weeks of food at a time to our students-in-need who couldn't access breakfasts and lunches at school. 
The Education Foundation had the honor of joining the organizers of the Backpack Program, Liz Drummond and Gabby Winters, at their Wednesday 8am-10am pickup at Methacton High School. It was clear how passionate both these women were about this program as they greeted each parent's vehicle with a warm, upbeat "Good morning!" These women have gone above their volunteer responsibilities by even creating bags specifically for a family's makeup. For example, one family had multiple preteen and teen girls, so Liz and Gabby created toiletry bags to specifically meet this family's needs. They have extended the goods and necessities the Backpack Program provides to include toiletries, gift cards around the holidays, jackets in the winter, household products, etc. Then to see the parents' gratitude as they accept the bags of food and toiletries was one of those moments that will forever humble a person.
This program provides on average goods to 100 Methacton School District families. Liz and Gabby's goal is to have this program be completely community sustainable. The Methacton Education Foundation is honored and humbled to donate our resources and time to this program that so clearly meets our community values. We are thankful to our donors whose generosity allows us partner with the Backpack Program, as well as Liz and Gabby whose compassion, organization, and community-focused attitudes have made this program a success!