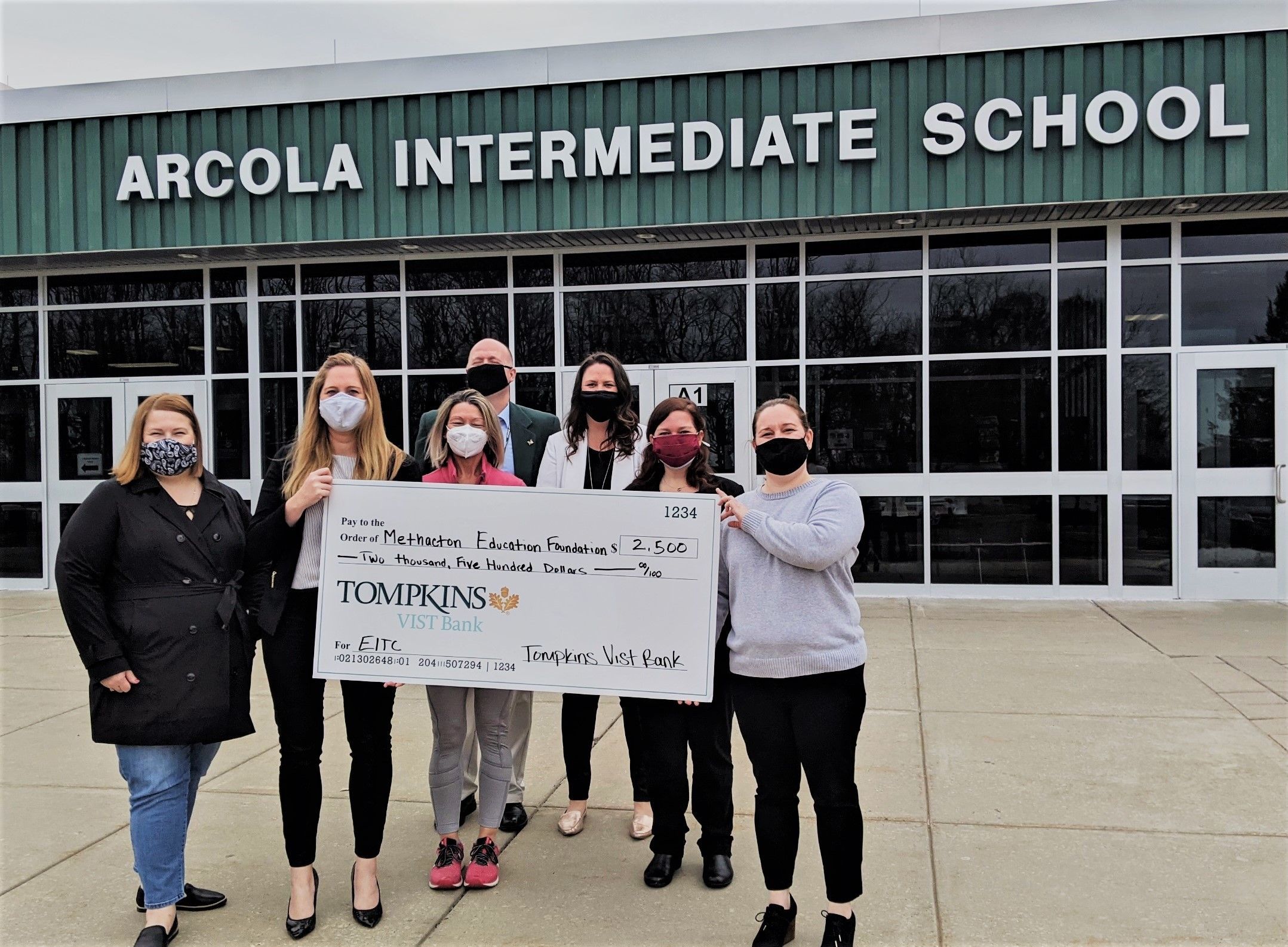 Tompkins VIST Bank is a long-time Methacton Education Foundation partner who has donated over $30,000 for innovative educational programs in Methacton!
They continued their streak today with another $2,500 donation.
Thank you Tompkins VIST Bank for your continued support!
Pictured: Christine Steere-Foundation, Caroline Buto-Tompkins VIST Bank, Dr. Amy Mangano-Arcola Intermediate School, Dr. David Zerbe-Methacton School District, Nikki Krelovich-Foundation, Elizabeth Drummond-Methacton School Board, and Alicia Miller-Tompkins VIST Bank.