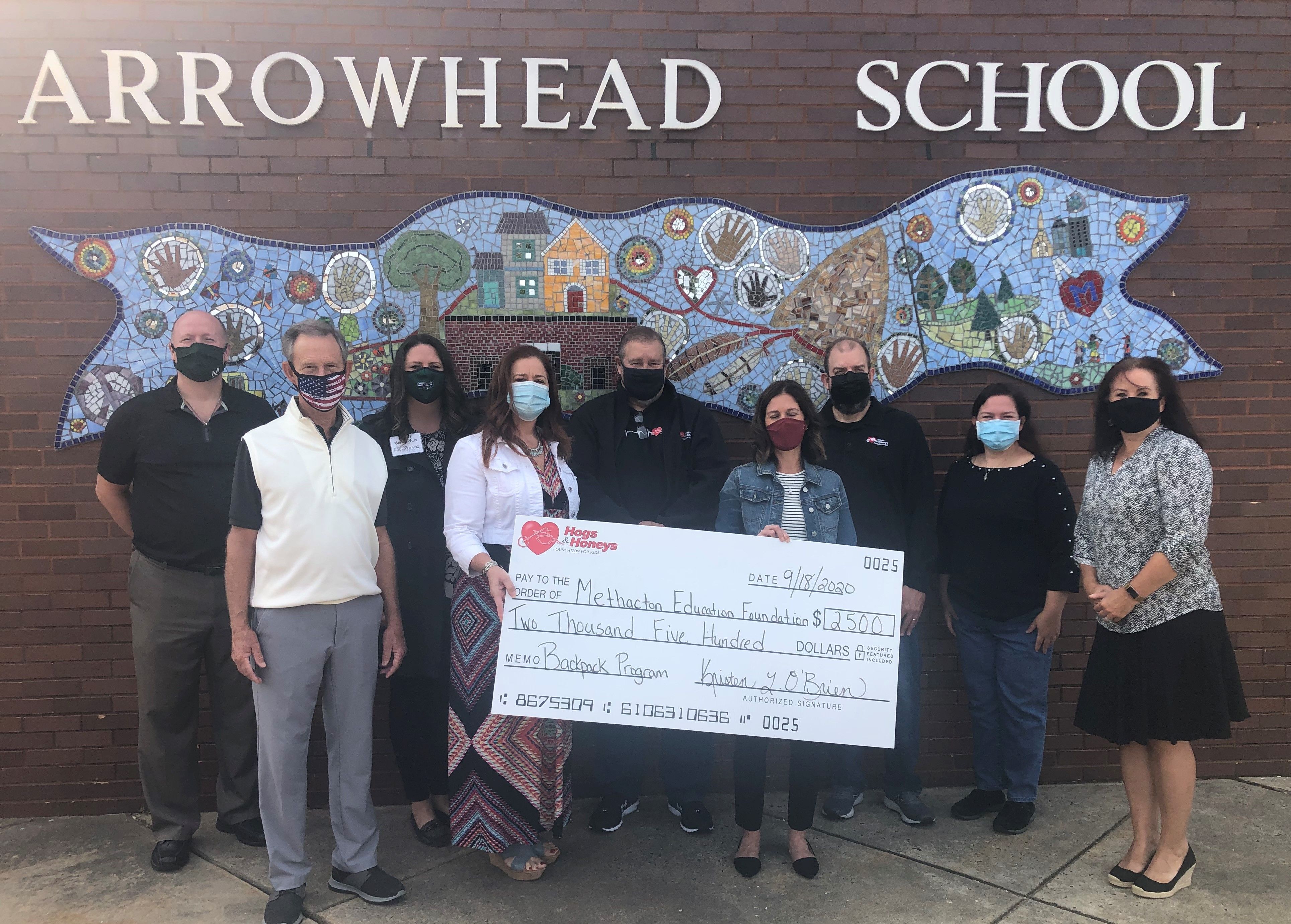 Thank you to Hogs and Honeys for your generous donation for the Methacton COVID-19 Relief Fund towards the Methacton Backpack Program.  This donation helps the hundreds of students in Methacton who don't have enough to eat at home.  
The Methacton Backpack Program became an essential lifeline to Methacton students who did not have access to enough food at home this summer.  We are grateful to Hogs and Honeys and all of the donors to the relief fund who made these food distributions possible over the summer. 
We are thrilled that the Methacton School District has committed to keep the Backpack Program running this fall while even while school is happening in a virtual environment.