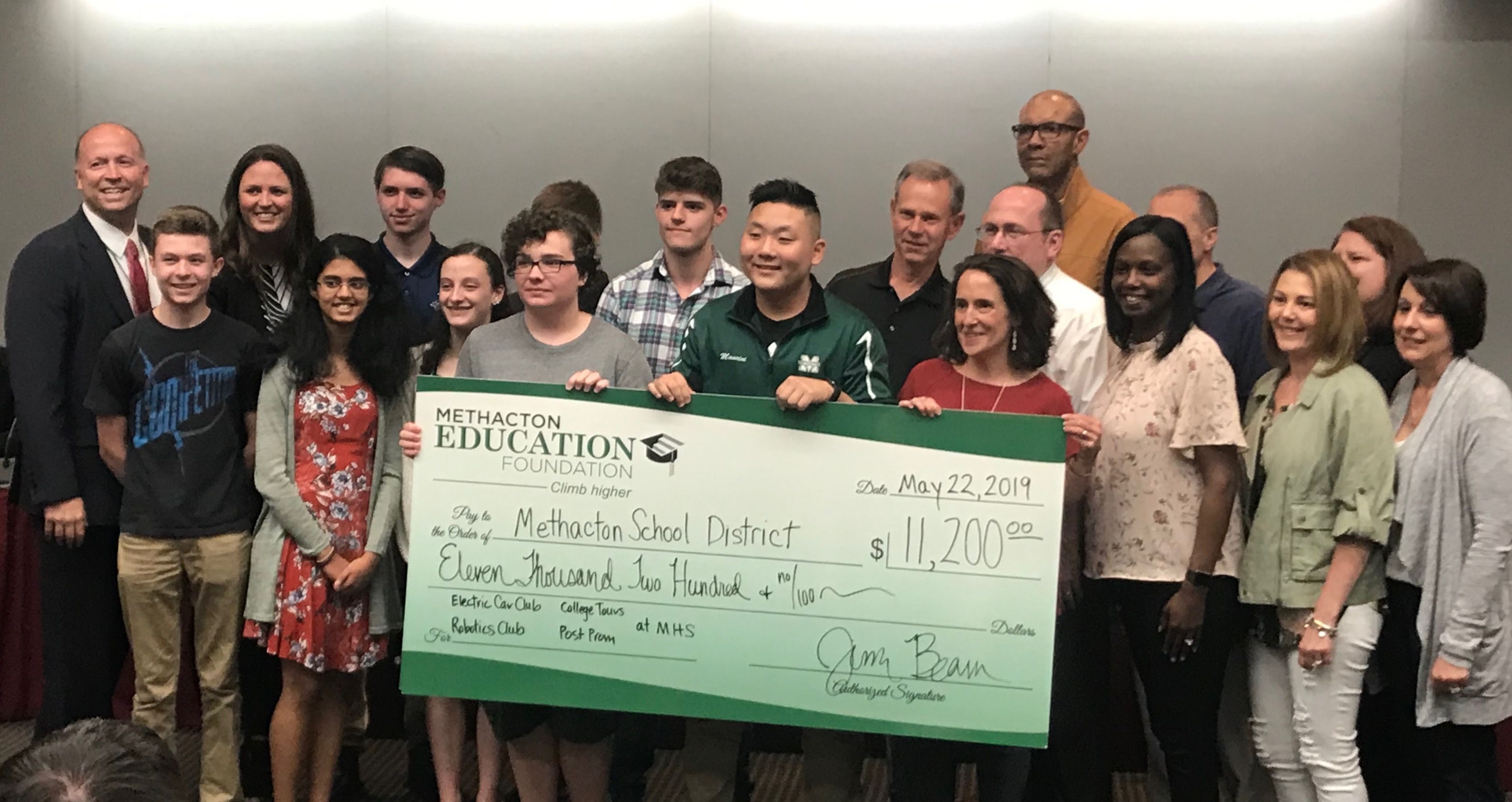 Thanks to our GENEROUS donors, the Methacton Education Foundation is thrilled to award a check for $11,200 to Methacton High School for 4 different grants:

•    $2,000 for the Robotics Club
•    $3,500 for the Electric Car Club
•    $3,200 for College Tours for Economically Disadvantaged Students
•    $2,500 for Post Prom
Thank you also to Mr. Savitz, Mr. Sawyer. Mrs. Johnson, our Post Prom Committee who made the grants possible.  Thank you for helping Methacton Climb Higher.