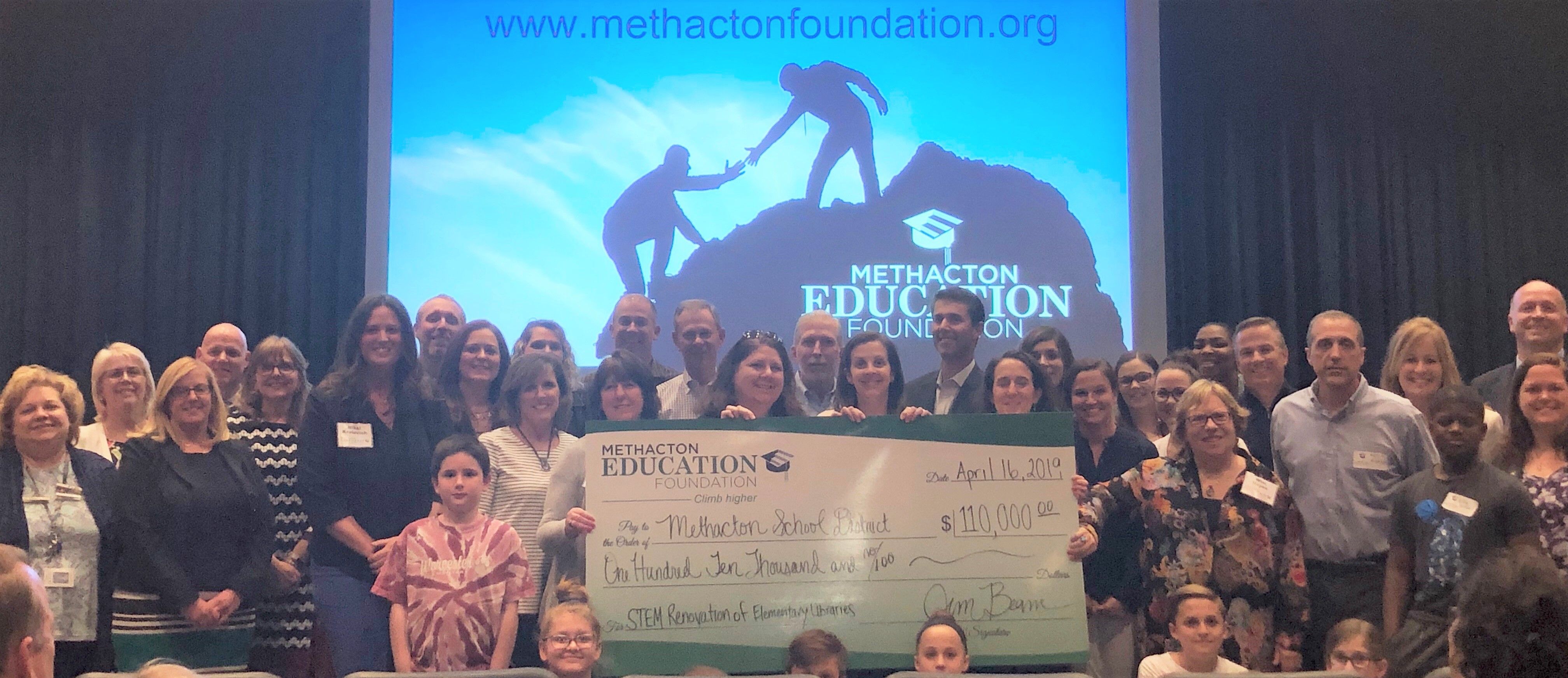 Thanks to generous donors and innovative educators, the Methacton Education Foundation is thrilled to announce the largest grant ever awarded. $110,000 will go towards the STEM renovation of the Methacton School District Elementary School Libraries.
Arrowhead, Eagleville, Woodland, Worcester, And Skyview Elementary School Libraries will receive new flexible seating, dedicated Chromebooks, and STEM tools for coding and engineering among other STEM Equipment impacting more than 2,000 students every year.  
Thanks to donors, we are able to fund a project that will include library redesign and purchases of new multi-use furniture, new Chromebooks, and new equipment and tools that teach students coding, digital media, and electrical engineering to name a few. Furniture and supplies will be purchased to outfit this portion of the library to be best suited to the collaborative nature of STEMaker learning. Ultimately, these new spaces will allow our librarians to expand on the library's mission to teach students how to research and grow by incorporating STEM into their regular curriculum at Methacton. 
Thank You to the Donors, Educators, and Foundation Board Members who made this grant award possible. Thank you for helping to raise the dollars and develop the plan to implement this project and elevate STEM in Methacton. We couldn't do this without you.