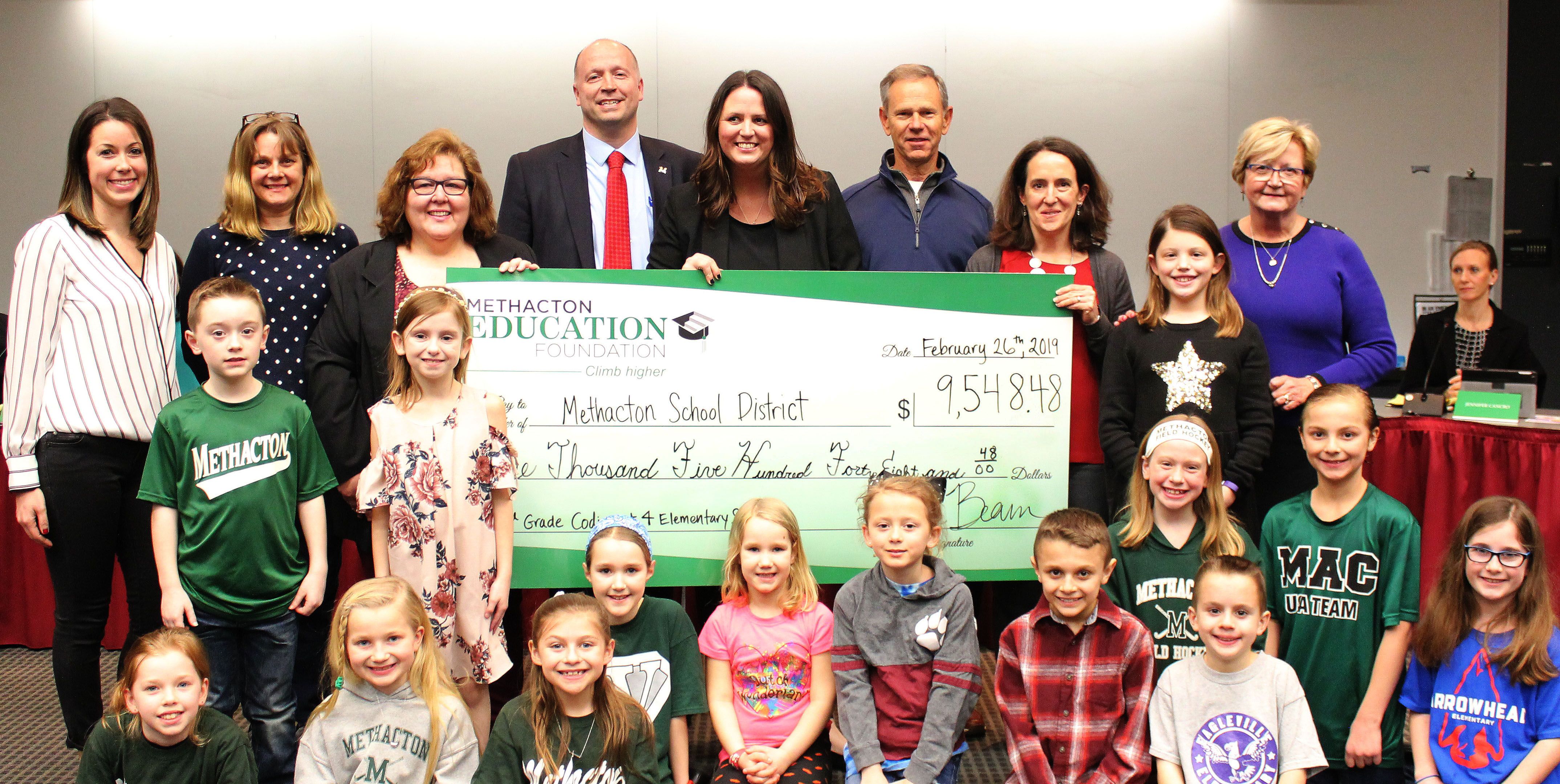 The Methacton Education Foundation is pleased to award $9,548.48 for Third Grade Coding across all 4 Elementary Schools in Methacton School District.
Thanks to forward thinking science teacher, Mrs. Darlene Balaguer-Piernock, who filed this application.  The district will be able to purchase one classroom set of Ozobot EVO Coding Robots for each elementary school: Arrowhead, Eagleville, Woodland, and Worcester reaching 400 students each year.
Reinforcing the basic tenets of STEM, the Ozobots will give students experience in problem solving, creativity, critical thinking and cooperative learning.
Pictured below: 
Laura Ponticello, Eagleville
Lynda Bradley, Woodland
Betty Grabfelder, Arrowhead
Darlene Balaguer-Piernock, Woodland along with Superintendent Dr. David Zerbe, School Board President Kim Aubrey-Larcinese, Foundation President Jim Beam, Foundation Director Nikki Krelovich, and some of Methacton School District's third grade scholars.
Thank you Mrs. Balaguer-Piernock for going above and beyond and for partnering with the Foundation and the district to bring these innovative classroom tools to all of our 3rd Graders in Methacton.