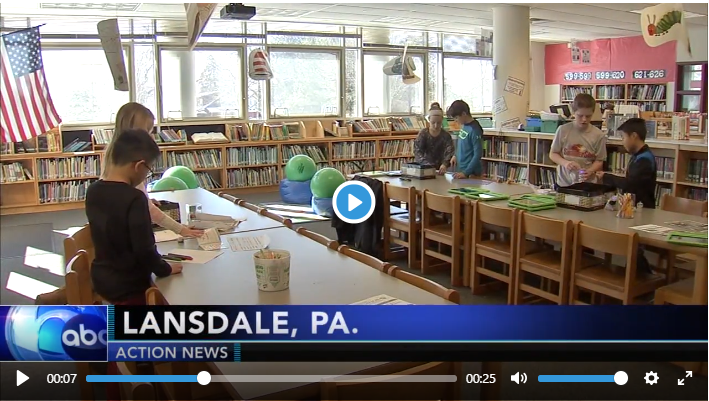 6abc ActionNews Highlights the Methacton Education Foundation partnership with Ambler Savings Bank at Worcester Elementary School.
Ambler Savings Bank continues it's investment in education through the Foundation. Methacton is fortunate to have a partner who supports STEM and the important role it plays for the students of the Methacton School District. 
CLICK HERE TO WATCH VIDEO ON 6ABC ACTION NEWS
STEM develops critical 21st Century Skills that are necessary for students to be successful, the 4 C's: Critical Thinking, Creativity, Collaboration, and Communication. 
In Elementary School, it begins with STEMaker Space and it evolves as our students grow.  Regardless of what careers our graduates pursue, Methacton is committed to developing the 4 C's and the Methacton Education Foundation is committed to partnering with companies like Ambler Savings Bank to make it happen
Ambler Savings Bank: Leann Pettit, Erin Cohen, and Sabrina Haines
Methacton School District: Superintendent, Dr. David Zerbe, School Board Directors, Mary Hull, and Elizabeth Drummond, Technology Teacher, Brad Dale, and Worcester Elementary 3rd and 4th Grade Students.
Methacton Education Foundation: Executive Director, Nikki Krelovich