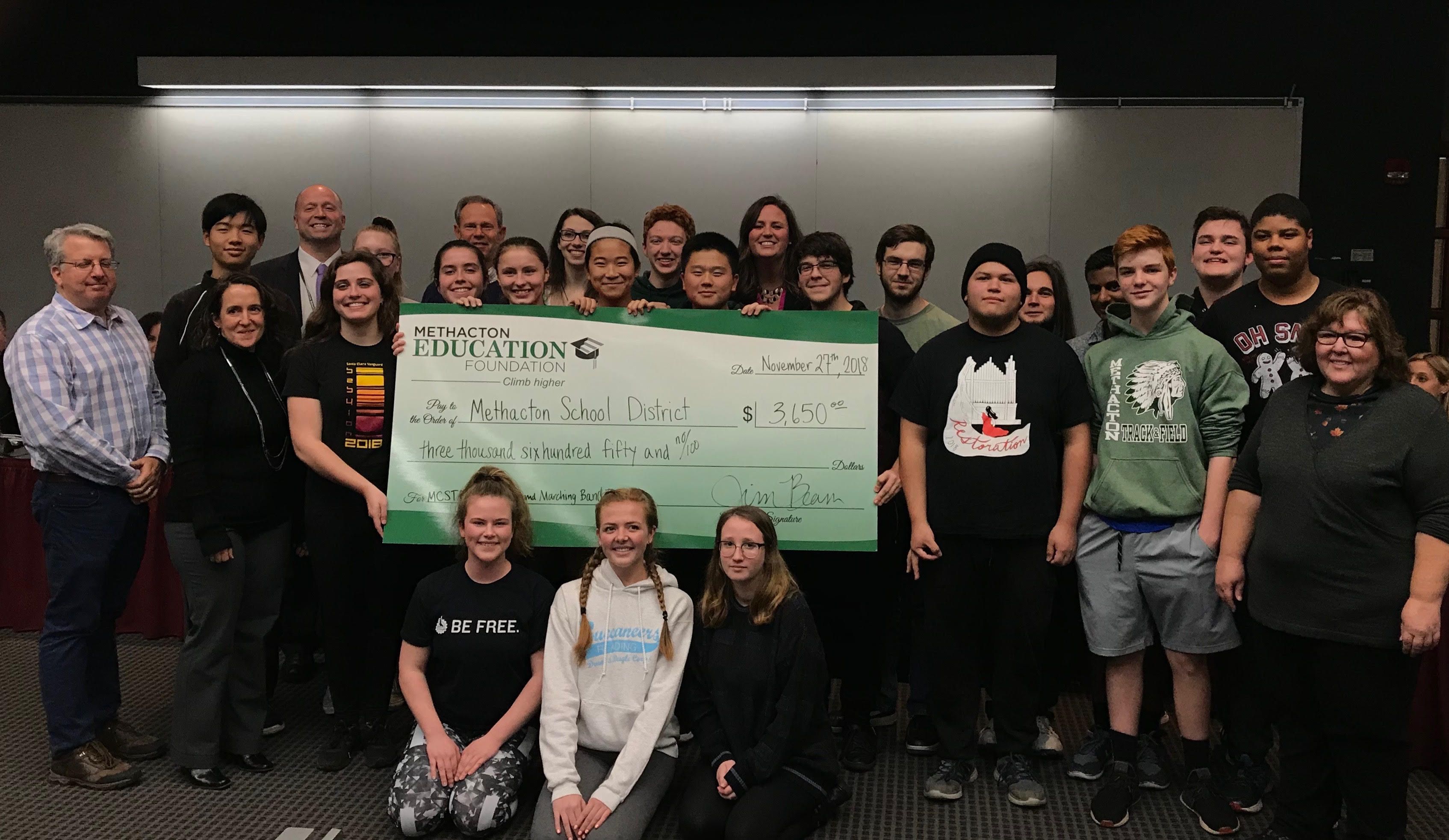 The Methacton Education Foundation awards two grants totaling $3,650 at the November School Board Meeting.   
$450 was awarded for Memberships for Methacton Science Teachers to join  the Montgomery County Science Teacher Association.  Representing the Science Department were legendary Methacton Science Teachers Steve Savitz and Darlene Balaguer-Piernock.    
$3200 was awarded to help offset costs for Economically Disadvantaged Students in the Nationally Recognized Methacton High School Marching Band for their trip on December 31st to the Liberty Bowl in Memphis, TN.  
Pictured are: School Board President, Kim Aubrey-Larcinese, District Superintendent, Dr. David Zerbe, Foundation President, Jim Beam, and Foundation Executive Director, Nikki Krelovich, Science Teacher, Steve Savitz, Science Teacher, Darlene Balaguer-Piernock, along with members of the Methacton High School Marching Band.  
Congratulations to all our award recipients!