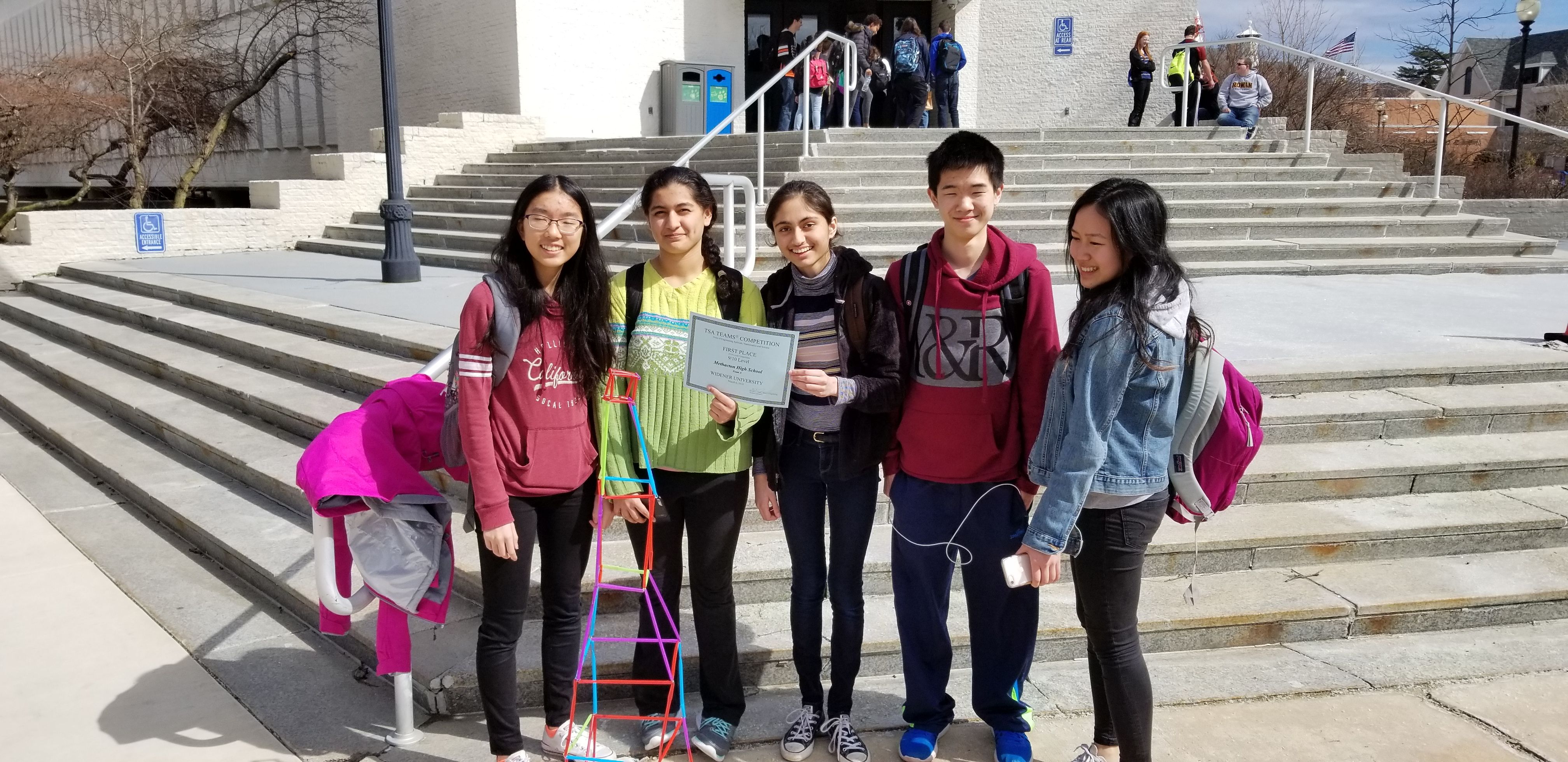 The Methacton Education Foundation is proud to support the Tests of Engineering Aptitude, Mathematics, and Science (T.E.A.M.S.) Club who competed at the regional competition located at Widener University in Chester, PA on March 6th.
Out of the three groups that competed, all three groups placed in the top three of their competition level. In about a month, scores will be posted at the state level, with a chance to make it to nationals in Atlanta, GA.
The Foundation happily provided funding towards T.E.A.M.S. Club travel costs but the students did all the work to get there.
Please join us in congratulating this T.E.A.M.S Club on their accomplishment. #ClimbHigher