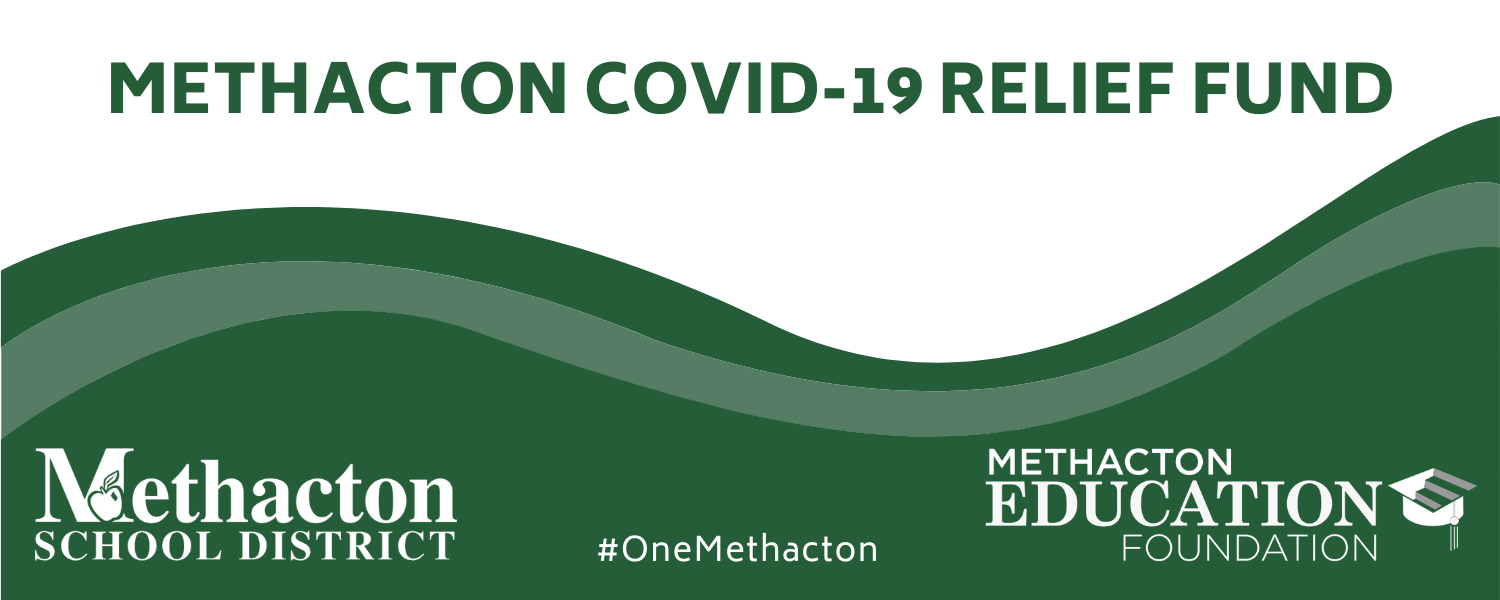 Methacton COVID-19 Relief Fund
In response to the COVID-19 crisis, the Methacton Education Foundation, in coordination with the Methacton School District, has established the Methacton COVID-19 Relief Fund to provide support for our students.
We are working closely with the district to identify and respond to the areas of greatest need.  We will utilize this fund to help our district, students, teachers, and staff navigate this unprecedented situation. We are prepared to adapt and react to the district's needs in this ever-changing situation.
Your donation will help support:
Educational resources and technology to assist remote learning
Mental health resources for students
Resources to support economically disadvantaged students including special summer meal distributions
Needs of our district as they arise in this evolving crisis
We encourage all who can to join us in donating to the fund. With your support, we will be ready to act as new needs arise. We may not be together physically, but we are still #OneMethacton.
Donate via credit card below or checks can be mailed to:  Methacton Education Foundation, Attn: Methacton COVID-19 Relief Fund, 1001 Kriebel Mill Road, Eagleville, PA  19403
Your donation to the Methacton COVID-19 Relief Fund may qualify for a tax benefit under the Coronavirus Aid, Relief, and Economic Security (CARES) Act.  Please consult your tax advisor for more information.   The Methacton Education Foundation is a 501(c)(3) nonprofit corporation. Contributions are tax deductible to the extent permitted by law.