METHACTON LAUNCHES ALUMNI NETWORK
October 27, 2020 - EAGLEVILLE
The Methacton Education Foundation is thrilled to announce the official launch of Methacton Alumni and Friends:  An online community where you can find old friends, stay connected, receive updates, learn about special events, mentoring, and volunteer opportunities in Methacton.  Connect with old classmates using the official Methacton Alumni Directory.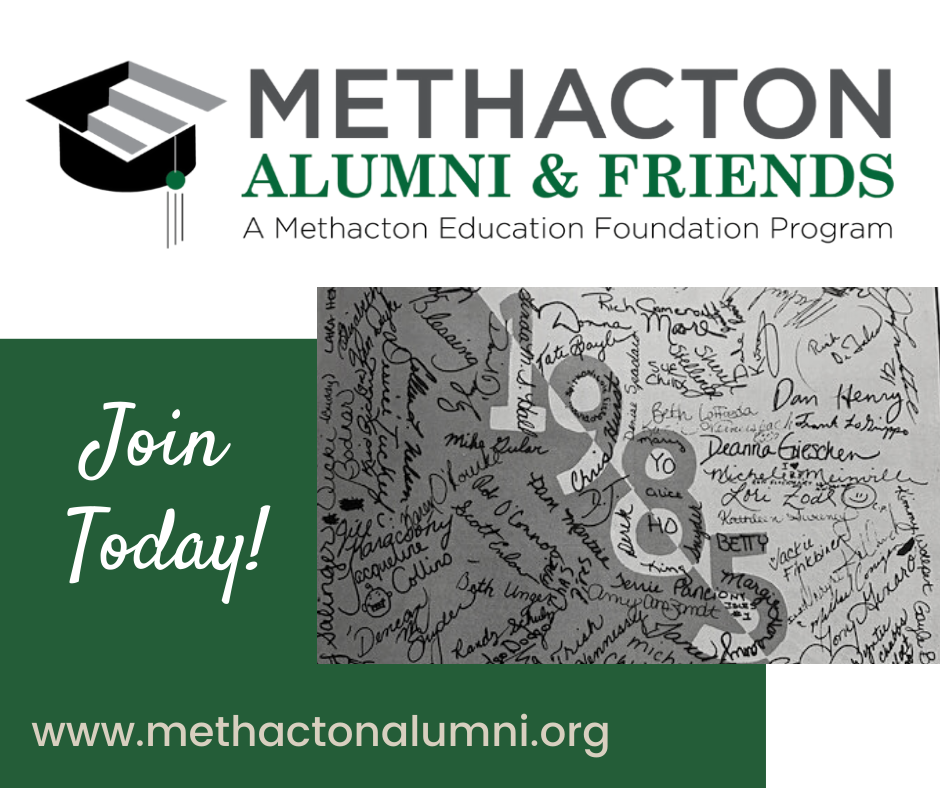 "We are thrilled to announce this brand new digital community for our alumni, friends and supporters to get more plugged in to what is happening in Methacton.  Through Methacton Alumni and Friends, we look forward to highlighting the achievements of alumni and welcoming alumni of all ages back to the district, whether it is as a supporter, volunteer, employee or mentor."

Nikki Krelovich, Methacton Education Foundation Executive Director
Our alumni network comes at a critical time.  With in-person gatherings limited due to COVID, this online community provides a safe way to connect with old classmates and learn how to support schools when it is most needed.  
The Methacton Alumni & Friends network is available to any supporters, alumni and friends of the district. The online directory is also available for all alumni to submit their own information and connect with other alumni. This network also helps people find information about class reunions, and will be an avenue through which alumni, supporters and friends can receive news about district events, opportunities and initiatives.
To learn more about Methacton Alumni & Friends and to get more involved in the school district community, visit methactonalumni.org